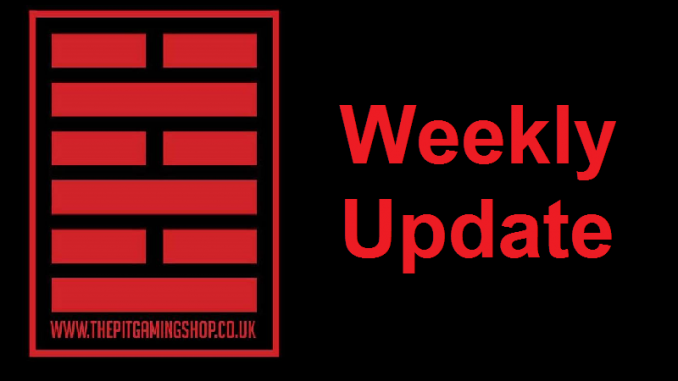 Sunday 8th- Yu-Gi-Oh! Dawn of Majesty Core Booster Premiere & Tournament – £10 Entry Fee for the Tournament
Starting from 12:00
To celebrate the set's release the following week we are hosting a premiere where you can by Dawn of Majesty booster packs, or boxes, early. There will also be a tournament to enter for Dawn of Majesty and OTS packs, 1st place will also receive a playmat featuring art from the set's cover, and a promo card. The top 16 will also receive a field centre card with art from the cover of Dawn of Majesty.
Wednesday 11th – Role-Playing Night – Dungeons & Dragons – £3.50 Table Fee per person
Starting from 18:00
Join one of our many role-playing groups for an evening of high adventure in the realms of Dungeons & Dragons. Every fortnight our Dungeon masters will take you on a fantastic adventure where your character can battle creatures, solve puzzles and attain treasure!
Thursday 12th – Heroclix Night – £3.50 Table Fee per person
Starting from 18:00
Heroclix is a simple to learn game where you play a force of heroes, villains, and/or everything in between against your opponent's force. If you like comics that's even better as most of the Heroclix range are models of DC or Marvel characters.
Friday 13th – Yu-Gi-Oh! Tournament – £7 Entry Fee
Enter from 18:00, Round 1 start at 19:00
Come join our weekly Yu-Gi-Oh for the chance to win Offical Tournament Store packs, each participant will receive 1 OTS pack just for joining with an additional pack put into a prize pool for the top 3 places.
Saturday 14th – Warhammer 40K Crusade – £3.50 Table Fee per person
Starting from 12:00
Come and join our many warlords in a Warhammer 40K Crusade game, you can start a crusade force or continue on from one you have already going.