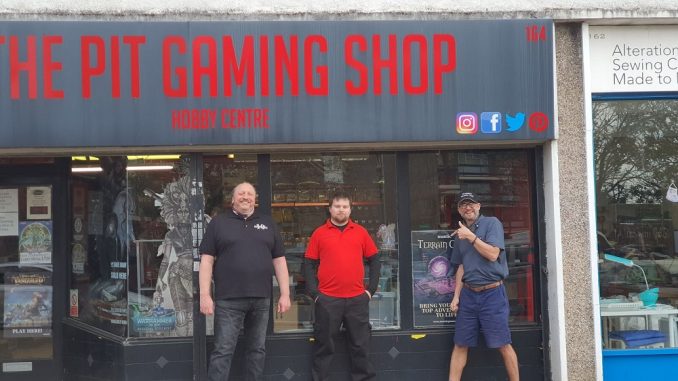 Now The Pit has become a Mantic Premium Store it was a nice surprise to get a visit from none other than Mantic CEO Ronnie Renton himself. We are very happy to hear he liked the new Mantic stock display and demo tables.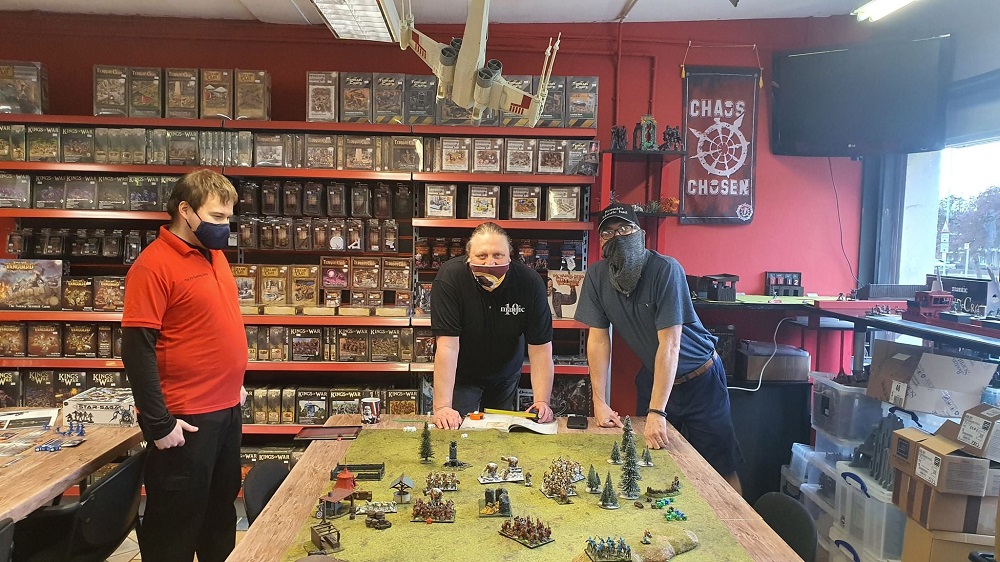 A very nice afternoon was spent chatting all things gaming, and a few other subjects, along with a good old cup of tea and doughnuts.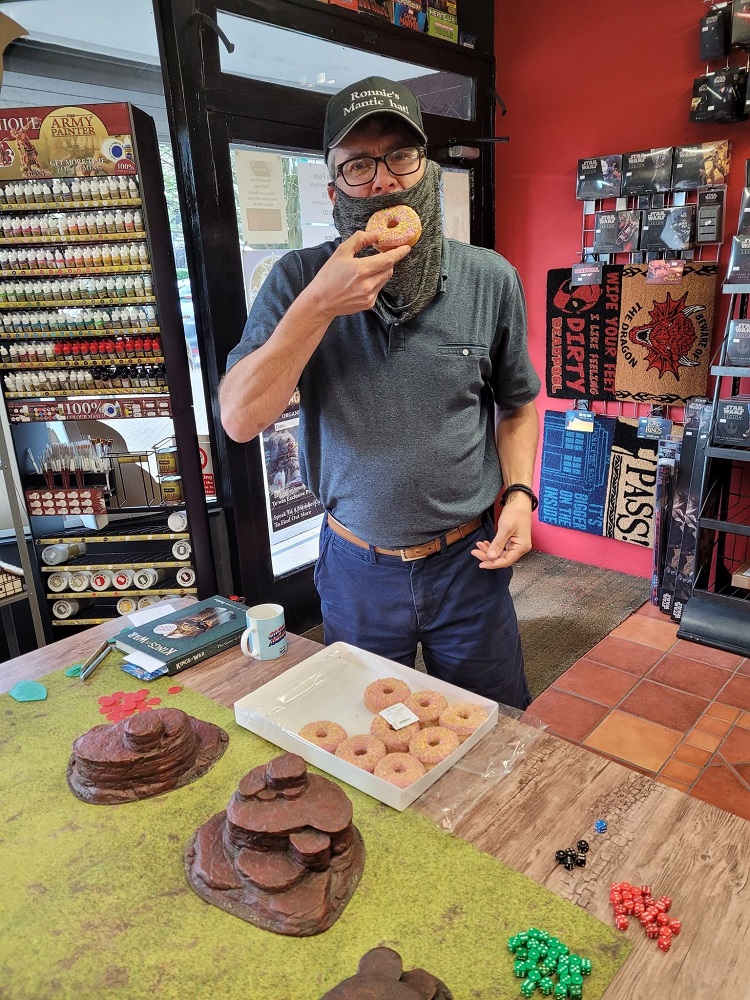 Ronnie was also nice to sign our store demo copy of the 3rd Edition Kings of War Rulebook.